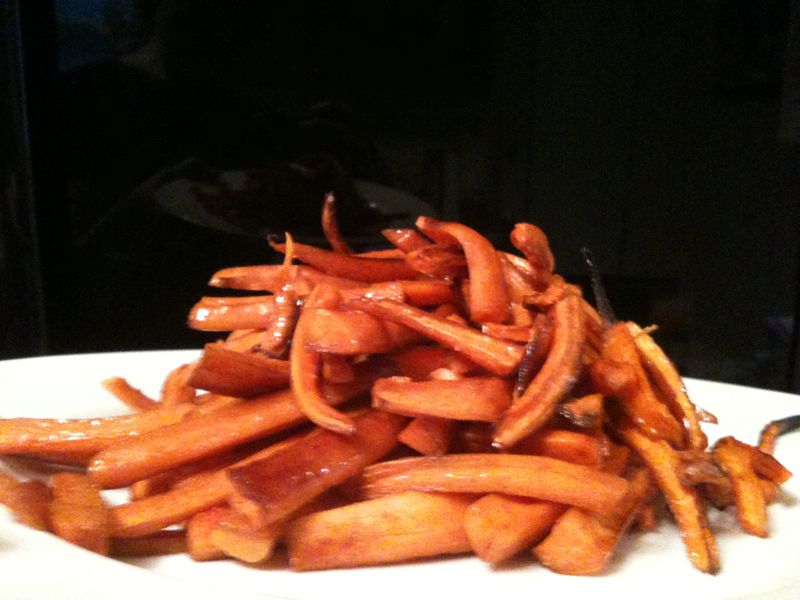 This is a side dish that is easy to make quick, yet its burnt orange shade makes for an elegant presentation. And, everyone loves it and asks for seconds, kids included. I have even served it to dinner guests. It can feed a crowd inexpensively.
The following recipe could serve 6. Since I always get requests for seconds, I count on it for 5 servings at most. Leftovers are great for next day lunch, even cold.
Peel 10 large carrots, cut across into three cylinders. Cut each cylinder into 3 lengthwise. Then cut into 1/4" sticks. Place in a shallow roasting pan. Pour olive oil and balsamic vinegar, sprinkle salt to taste. Place in a hot oven—375 dF convection, 400 dF conventional—for about 20 min. Carrots should be a bit caramelized. It should also have a bite. Overcooking will yield a limp carrot. The balsamic vinegar enhances the carrot's natural sweetness. Simple, easy, nutritious, and delicious!