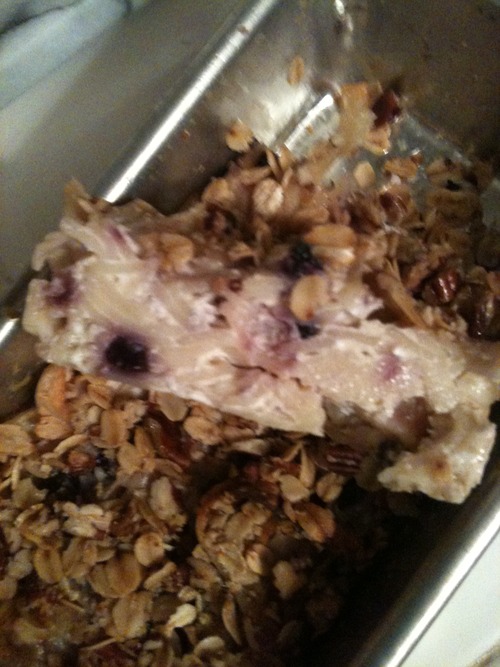 This Blueberry Noodle Kugel recipe is based on one I encountered in a family cookbook published by the nursery school in which my oldest was about to enroll. It was a gift from a family friend whose daughters attended the school. As a relatively new immigrant from Israel, the book was a good introduction to American Jewish cuisine. This dish is delicious for Yom Kippur break fast, Rosh Hashanah, Sukkot, or any weekend brunch. The adjustments I made over the years to the original recipe reflect my preference for lower fat dairy products, for the nutritious blueberry, and my dislike for wasteful cooking. The original recipe calls for 16 oz. noodles. In my neck of the woods, you'd find noodles in only 12 oz. packaging. What am I going to do with the left over 8 oz. noodles? When I think about it, Steve Martin comes to mind, as the father of the bride who goes berserk in the supermarket isle when the buns in a package outnumber the burgers in one pack. I adjusted the other ingredients so I can use 2 full packages (24 oz.) of noodles. Unless I need to serve a crowd, I like to bake this dish in several smaller size pans and freeze. The 9"x9" is a perfect size for a family of 4-6. It helps with portion control.
Lemon Scented Blueberry Noodle Kugel Recipe
Kugel Recipe:
24 oz. medium width noodles
1 16 oz. (454g) low fat cottage cheese
1 x 16 oz. (453g) light sour cream
2 cups plain yogurt
8 eggs
1 ¼ cup sugar
1 lemon, juiced
Peel from 1 lemon
1 tsp. vanilla extract
pinch salt
2 cups frozen wild blueberries (may substitute raisins)
Topping:
1 c toasted oats, whole grain
1 c chopped pecans/almonds/walnuts
1/8 tsp. cinnamon
2 tbsp. butter
2 tbsp. sugar
Butter for pan – 2 Tbsp. for 9"x9" baking dish
Instructions:
1. Preheat oven 350° F. Boil water for the noodles, read all instructions, and assemble all ingredients;
2. Cook noodles according to package directions and drain;
3. While noodles are cooking, toast nuts and oatmeal in oven on 350° for about 7-10 min.
4. Place butter in a baking dish/es and place in 350° F oven to melt;
5. In a large bowl, mix well dairy products with eggs, sugar, lemon juice, lemon peel, vanilla extract, salt. Add blueberries and mix gently;
6. Pour into baking dish/es and bake for 45 at 350°
7. While Kugel is baking, melt 2 tbsp. butter in a small pot on stovetop. Add 2 tbsp. sugar and stir. Add cinnamon to oats and nuts and mix well. Pour into pot with melted butter and sugar and mix.
8. Top the kugel with this mixture and continue to bake for another 15 min.
9. Serves a crowd.
Inspire and Be Inspired!